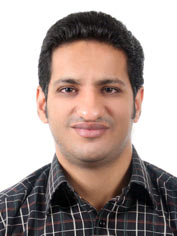 Dr. Waleed Ejaz
is a Post-doctoral fellow at Ryerson University, Toronto, Canada from May 2015. Prior to this, he was Post-doctoral fellow at Queen's University, Kingston, Canada. He received his Ph.D. degree in Information & Communication Engineering from Sejong University, Republic of Korea in Feb. 2014. He earned his M.Sc. & B.Sc. degrees in Computer Engineering from National University of Sciences & Technology, Islamabad, Pakistan and University of Engineering & Technology, Taxila, Pakistan. Prior to his Ph.D. he worked in top ranked engineering universities in Pakistan and Saudi Arabia as faculty member. In addition to Sejong University International Ph.D. scholarship, he was also awarded Sejong university research travel grant for consecutive three years during his Ph.D. He was guest editor for special issue on "Advances in Cognitive Radio Networks" in International journal of distributed sensor networks. He was also workshop co-chair in International Conference on next generation mobile applications, services, and technologies, Prague, 2013. His research interests include energy harvesting in wireless sensor networks, cloud radio access networks, M2M communications in 5G networks, and cognitive radio networks. He is a member of IEEE and currently he is serving as Associate Editor for the IEEE Canadian Journal of Electrical and Computer Engineering.
Website:
https://sites.google.com/site/waleedejaz/
---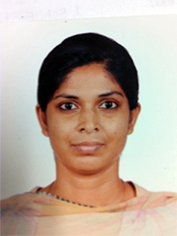 Lilatul Ferdouse received the B.Sc. and M.S. degrees in computer science and engineering from the University of Dhaka, Dhaka, Bangladesh, in 2004 and 2006, respectively. She is currently pursuing the PhD degree in electrical and computer engineering with Ryerson University, Canada. She is also an Assistant Professor (on leave) with Stamford University Bangladesh, Dhaka. Her current research interests include relay assisted cooperative network, congestion, and overload control techniques in machine-to-machine networks.

---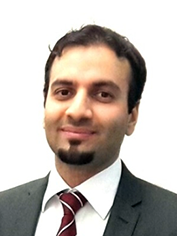 Ali Alnoman is a PhD student in the WINCORE Lab, Dept. of Electrical and Computer Engineering at Ryerson University. He graduated from the Department of Electrical Engineering – University of Baghdad, Iraq in 2009 and received his M.Sc. degree in Electronics and Communications in 2012 from the same university. During the period 2012-2015, he worked as a full-time lecturer at Ishik University, Erbil, Iraq. His research interests include wireless communications and signal processing.
---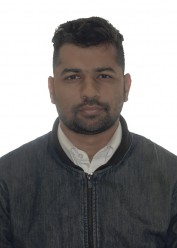 Abhishek Gupta received his BE (Electronics and Telecommunication) degree from Pune University, India in 2011 and his MS (Computational Intelligence) from De Montfort University, Leicester, United Kingdom in 2013, respectively. He is currently a MASc candidate at WINCORE Labs in the Dept. of Electrical and Computer Engineering, Ryerson University, Toronto, Canada under the supervision of Prof. Alagan Anpalagan. His research and scientific interests are related to wireless communication, cloud computing, network security, bio inspired cyber security, security in social media and vehicular technology. He holds CompTIA A+, Network+ and Cloud+ certifications and is recipient of Cisco cyber security scholarship awarded in Sep 2017 which is geared towards earning CCNA Cyber Ops certification. His current research work is pivoted on DDoS attack detection in emerging 5G cloud networks through radio
resource monitoring.

---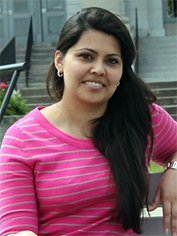 Mehak Bashrat received her BS in Telecom Engineering from National University of Computer and Emerging Sciences, Islamabad, Pakistan. Currently she is MASc candidate at WINCORE lab, Department of Electrical and Computer Engineering, Ryerson University, Toronto, Canada. Her current research interests includes the following: 5G networks, cognitive radio networks, and RF energy harvesting.
---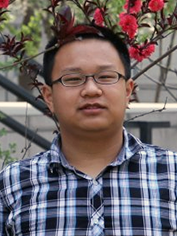 Shuo (Alex) Yu is a MASc candidate in WINCORE Lab in Ryerson University co-supervised by Dr. Anpalagan. He received his BEng degree in Electronic Information Engineering from Tianjin University, China. He was a MITACS Global Intern in WINCORE Lab in Summer 2014. His research interests include resource allocation for D2D communications, wireless networks  and 5G communication.